EMCO-TEST Testing Machines
Hardness testing competence center of the ZwickRoell Group
EMCO-TEST testing machines has been manufacturing hardness testers for tests on metallic components since 1954. With more than 65 years' experience, Emco-Test has established themselves as a specialist in hardness testing. The company develops and produces their hardness testing systems in their factory in Kuchl, Austria.
Since 2021, EMCO-TEST has been part of the ZwickRoell Group and is the competence center for precision solutions in the field of hardness testing. The acquisition of a majority stake in EMCO-TEST will significantly expand our position and portfolio in the field of hardness testing. We can now offer our customers a comprehensive and innovative hardness testing product portfolio in the nano to makro range, and further expand our sales and services on an international scale.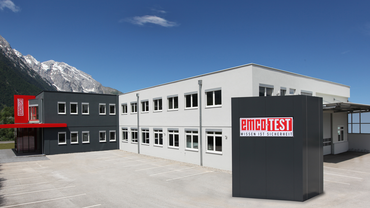 65 years
expertise in hardness testing
In 2021
became part of the ZwickRoell Group
"Our success is based on the vision of building hardness testing machines that don't simply do everything, but to everything simply."
Perform the most complicated functions with simple to use test tools.
Karl Maier - Founder of Maier & Co Maschinenfabrik (later EMCO Maier GmbH)
EMCO-TEST: More than 65 years of experience in retrospect
"Our success is based on the vision of Karl Maier, to build hardness testing machines that don't simply do everything, but do everything simply." Perform the most complicated functions with simple to use test tools. In 1954, the Salzburg entrepreneur and mechanical engineer Maier therefore decided to establish a hardness testing department within his company Maier & Co Maschinenfabrik (later EMCO Maier GmbH).
By the time Karl Maier passes away in 1978, his innovative testing products have long since made a name for themselves. His son Ernst Alexander Maier takes over the company, which under his management becomes a technological leader in the field of hardness testing, far beyond Austrian borders.
A milestone reached in 1989 with the invention of a closed control loop for the load application on hardness testers. This is the first time, from a worldwide perspective, that all test methods and many load levels can be tested with just one universal hardness testing machine. This revolutionary invention is patented not only in Europe, but also in the US and Japan, and to this day forms the technological foundation for all modern hardness testers.
In 1996, the hardness testing division becomes an independent company—EMCO-TEST Prüfmaschinen GmbH is founded.
In 2001, EMCO-TEST finally moves to the new plant in Kuchl. Since then, all development and production processes of our hardness testing equipment has taken place here. The death of Ernst Alexander Maier in the same year was a great loss. because his extraordinary visionary spirit not only shaped the development of the company, but also its employees and its environment. His humanity and his sense of responsibility toward the region and the environment were also exceptional. The numbers speak for us: Approximately 40 employees at the headquarters in Kuchl, Austria are responsible for the company's international market success. Along with our motivated and talented team, we have made Karl Maier's vision a living reality—his idea has become our mission. Or to put it in our words: "We don't simply make everything for hardness testing, but we make everything in hardness testing simple."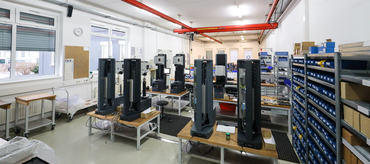 EMCO-TEST Prüfmaschinen GmbH
Kellau 174, A-5431 Kuchl, Österreich
Tel.: +43 6244 20438
Fax: +43 6244 20438-8
E-Mail: office@emcotest.com
Managing Director
Alexander Rekelkamm

Commercial Register
Regional court Salzburg FN 142583g
VAT ID No.: ATU 41009804