ZwickRoell – Your Partner in Materials Testing
We are a global leader in materials testing and your trusted partner for reliable test results. A fundamental requirement for reliable test results in materials and components testing is the perfect interaction among all testing machine components. For this reason we develop and manufacture both the load frames and all main components ourselves. Whether tensile test, compression test or flexure tests, function tests or standard tests, texture analysis or fatigue testing: with our product groups we offer testing solutions for test methods in R&D, as well as for quality assurance in more than 20 industries.

80,000,000
tests are performed by our machines annually
187
product and industry experts
347
sales and service employees
You can depend on custom-fit solutions and reliable test results.
For over 160 years. And into the future. Our more than 1600 employees make sure of it with competence, openness and passion.
Dr. Jan Stefan Roell
Chief Executive Officer
Reliable test results
The perfect interaction among system components allows us to achieve reliable test results. We develop and produce testing machines from 200 N to 5,000 kN. Our testing machines are reliable and accurate.
Our test results are transparent and traceable due to continuous documentation of machine data, test parameters and user information. We meet the strictest standards and guidelines for every test. We guarantee the highest level of reliability through traceable and transparent test results.
Reliable test results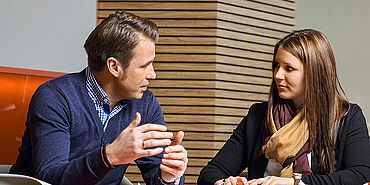 Consulting expertise
Over 18,201 standards exist in the field of materials testing. But only one solution: the optimal solution for you! Our testing system is perfectly suited for your needs, in any industry. Based on our large portfolio we can advise you, regardless of product. You will always get what you need—not just what is already available.
You can test our machines in the testing laboratory at our headquarters in Ulm, or at one of our laboratories worldwide—of course using your own specimens.
More than 50 testing systems and experienced test engineers will support you in every test task.
Testing laboratory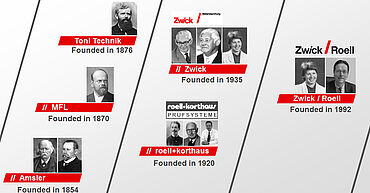 Years of experience
Our company history dates back more than 160 years.
Since the mid-19th century, the names Amsler, Mohr & Federhaff, and Roell and Zwick have been inseparably associated with the materials testing industry.
As a private company we always keep this tradition in mind and use it to drive us forward to continuous innovation.
Company history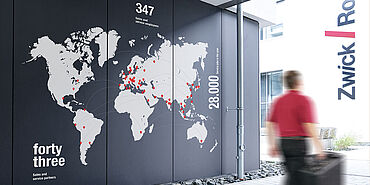 On site around the world
We are at home all over the world: as one of the world's leading suppliers of materials testing systems, we are represented by subsidiaries and sales partners on all continents.
This provides our customers with excellent local service and personal consulting in 56 countries.
Sales and service centers around the world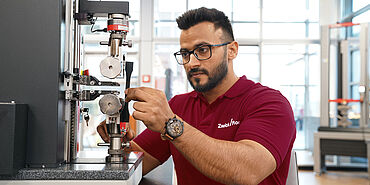 Ready for the Next Generation – Service is Our Passion
We support you from every angle: we not only meet the widest range of test requirements, but we support you throughout the entire life-cycle of the testing system with tailored support services—anywhere in the world.
For our materials testing machines we guarantee the availability of spare parts for at least 10 years after a product has been discontinued. In short: when you choose us, you choose absolute investment security.
Worldwide service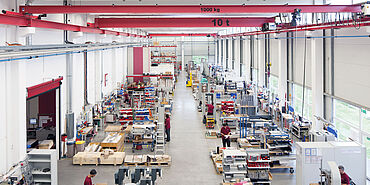 Quality from a single source
To us quality means: we meet all of your requirements. Without if or but. Regardless of complexity. We are able to achieve this with our flexible and well-designed machines, and with our "Made by ZwickRoell" quality standard.
We develop and manufacture all materials testing machines ourselves at our own production facilities. This includes mechanic, electronic and software components as well as the wide range of accessories. By doing this we are able to perfectly match our components to each other and meet our quality standards. This also allows us to provide the highest level of support.
Quality
Social responsibility
We want our economic success to be in harmony with environmental protection and our social responsibility.
Since 2014, we have been the first testing machine manufacturer with CO2-neutral production.
In addition, we support a number of national and international charitable causes and initiatives, including the ZwickRoell Academy for disadvantaged youth in Chennai (India), the Children's Hospice in Bad Grönenbach, social week for our trainees and students, and various organizations through our annual "ZwickRoell Runs the World" charity run.
Social and ecological commitment
Did you know that in our testing laboratories we can perform demonstrations on more than 50 testing machines and with over 2,000 accessories?
Wolfgang Kratz
Application Technology Manager