The South Indian Textile Research Association in Coimbatore Relies on ZwickRoell for Medical textiles Testing
The South India Textile Research Association (SITRA) is a textile research association established in 1956 at Coimbatore, India. SITRA is an Industry sponsored research institute supported by the Ministry of Textiles, Government of India. SITRA has a full range of sophisticated textile testing instruments and modern machines and has been acknowledged as one of the best-equipped textile research organizations in the country.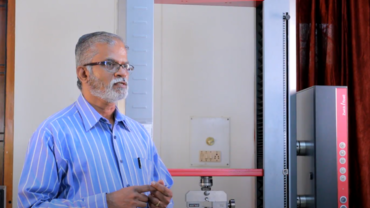 They are the research and testing service providers for Textile industry. They support the middle scale industries in and around the city where it is located. Coimbatore is the city which is also called as the textile city of South India, SITRA, bought our Z005kN machine to perform testing on majorly medical textiles testing such as Yarn Testing, Fabric Testing, foam testing and so on.
With ZwickRoell Proline Z005kN we are confident to give our customers reliable test results. Throughout the project, ZwickRoell's technical consulting helped us identify the testing potential for now and consider all the future benefits. The testing software testXpert is user friendly and all-important standards are pre-loaded making the research much easier for the students. We have a trustworthy testing partner in ZwickRoell.
Dr. R. Pasupathy, Head of Department, SITRA"