Why You Should Consider Automating your Materials Testing Processes
Maximum efficiency/flexibility
Today, automation and flexibility are no longer mutually exclusive, but rather dependent on each other. So, today 10 specimens and tomorrow 100 specimens? With automation—no problem. Or, do you have specimens to be tested with urgency by the end of the day and your colleague running the testing machine has to leave early? With automation—no problem.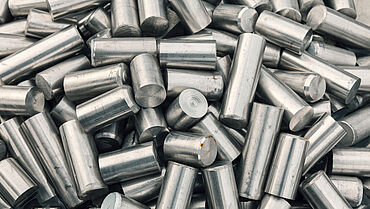 Only the material counts
The three influencing factors in materials testing are the human factor, the machine factor and of course the material itself. Through automation, we essentially reduce the human factor, as well as the machine factor. Ultimately, we determine the pure material characteristics—only the material counts.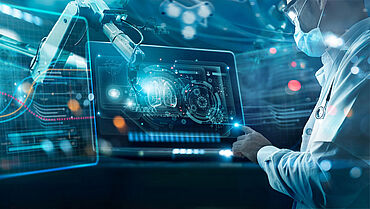 Ready for the future
Which products the market of tomorrow will demand and what the corresponding tests will look like is difficult or even impossible to predict today. And therefore, even greater the advantage of (also manual) ZwickRoell machines: If you expand your existing testing machine with an automation system tomorrow, you can continue using up to 80% of your components. Starting from day 1, your testing system is ready for the future.
Do you have questions about our automated testing systems?
Our product experts will be happy to advise you.
When is automation worthwhile? Find out in the next 60 seconds!
More than 90% of our automation options pay for themselves within the first 2 years. Use our ROI calculator to easily determine if a fully automated system makes sense for you. With the availability of smart robot solutions and standardized robotic systems, cost-effective automation of your quality control processes—even when testing a small number of specimens per day—can be worth looking into.
Already working with one of our testing machines?
Our robotic testing systems can also be retrofitted to existing customer machines. Get in contact with our automation experts to find out more.
Need a detailed return on investment calculation?
Our automation experts will prepare a customized calculation for your testing needs and requirements. For example, specific company wages or labor hours and shift models are also taken into account. The detailed test sequence is also included in this calculation.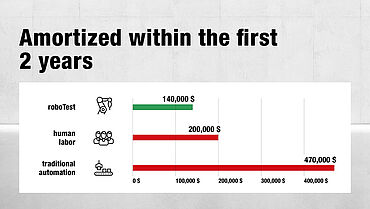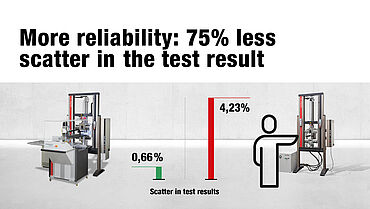 Why don't more organizations use automated materials test systems?
More manufacturers than ever are harnessing automated materials testing to realize the benefits discussed above. In our experience, however, many organizations that could otherwise benefit from automated testing are still unsure if it is the right fit for their unique business requirements. Of course, every business is different. But in some cases, misconceptions about automation prove unnecessarily limiting—and can cause businesses to leave value on the table.
In general, many professionals hear "automation" and imagine a large, automotive-style assembly line full of large robotic arms. While this type of solution may be right for some use cases, today's automated testing solutions are much more diverse and flexible. They can help large testing facilities accommodate more throughput and scale operations seamlessly to match demand. But they can also be configured for small testing labs or new manufacturers in early stages of growth.