DuraJet G5
Rockwell hardness tester
Download
Test methods
Rockwell
Brinell
Vickers
Plastics testing
Carbon testing
Standards
EN ISO 6508
EN ISO 2039
ASTM E-18
DIN 51917
The hardness testing multi-talent
Robust and versatile – the key characteristics of the DuraJet G5. Through electronic load application and a load range of 9.8 N to 2,450 N (1 kg to 250 kg), this hardness testing machine covers the complete Rockwell hardness range. But this hardness testing machine can do even more: Plastics and carbon testing as well as Vickers hardness testing and Brinell hardness testing can be performed in depth.
Flexibility combined with ease of operation allow the DuraJet G5 testing instrument to be implemented in situations where up to now several devices had to be used with different configurations.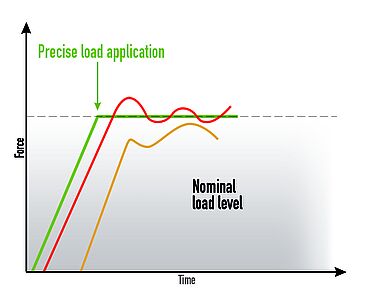 Electronic load application
The principle of electronically controlled and permanently monitored load application was patented by EMCO-TEST in 1992 and offers significant advantages. The force is applied with precision and continuously monitored, preventing overshooting when installing the indenter and establishing the greatest possible level of resistance against vibrations. The entire test cycle is controlled electronically, thereby ensuring high repeatability independent of the operator. Furthermore, the preload and main load times, which are strictly regulated by ASTM and EN ISO standards, are guaranteed to be met. This is not the case with manual test initiation. The DuraJet G5 uses the latest generation of PLC-based controllers. The modular design and robustness of the components ensure high machine availability, ease of service and long availability of spare parts.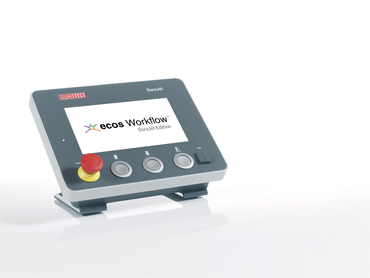 ecos Workflow DuraJet Edition
The proven and intuitive workflow principle guides the user step by step through all necessary settings including test methods, conversions, geometric corrections, etc. up to data storage and reporting. This saves time and reduces operation errors. The complete machine control system and ecos Workflow DuraJet Edition operating software are implemented in a robust, industrial-grade PLC (electronic control unit). The fact that no PC components are used increases reliability, especially in harsh production environments.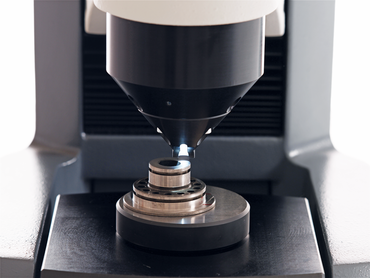 Work space lighting
An LED integrated into the test unit illuminates the test area around the measuring point, which allows for precise placement of test points even in difficult lighting conditions. The LED is absolutely glare-free and can be continuously dimmed.
Fully automatic test cycles
Measurement starts automatically after the workpiece is clamped. The release is automatically triggered once the measurement is complete, and the path can be adjusted. This is a tremendous time saver in series testing and facilitates handling of heavy components in conjunction with the optional foot switch.
| | |
| --- | --- |
| Load range | 9.8 ... 2,450 N (1 kg ... 250 kg) |
| Clamping insert outer diameter (standard) | Ø 15 mm |
| Clamping insert inner diameter (standard) | Ø 8 mm |
| Motorized height adjustment of test unit | 6 mm/sec |
| Dimensions (W x H x D) | 300 x 740 x 565 (mm) |
| Weight | 110 kg |
| Max. test height | 260 mm |
| Test anvil mounting | Ø 25 mm |
| Load measurement resolution | 24 bit |
| Depth measurement resolution | 0.02 µm |
| Interfaces | 2x USB, RJ45 |
| Electrical connection | 110 ... 230 V (PH, N, PE) |
| Power frequency | 50/60 Hz |
| Power consumption | 120 W |
| Ambient temperature (to ISO/ASTM) | +5°C to +40°C |
| Humidity | Max. 90% (non condensing) |
| Max. work piece weight | 100 kg |
| Protection class to EN 60529 | IP20 |
Do you have any questions regarding our products?
Please feel free to contact our product experts.
We look forward to discussing your needs.
Product information: DuraJet G5

PDF

1 MB