Separators play a decisive roll in the efficiency, life cycle, and safety of lithium-ion battery cells. The most important test requirements on separators are covered by tensile and puncture tests.
Separators play a decisive roll in the efficiency, cycle life, and safety of battery cells. Their job is, on the one hand, to reliably isolate the electrodes from each other electrically and, on the other hand, to ensure energy flow via lithium-ion exchange. The most important test requirements for separators are covered by the tensile test to ISO 527-3 and ASTM D882 as well as the puncture test to EN 14477, ASTM D5748 and ASTM F1306. These tests are also performed in an electrolyte-wetted state to determine the mechanical characteristic values as realistically as possible.
Another important behavior of the separator in interaction with the electrodes is the determination of the coefficients of friction between the electrode coating and the separator. The corresponding characteristic values are particularly important for setting the production parameters in the winding processes.
In addition to tests at room temperature, tests are increasingly being performed at near-operating temperatures in the range of -20°C to + 50°C.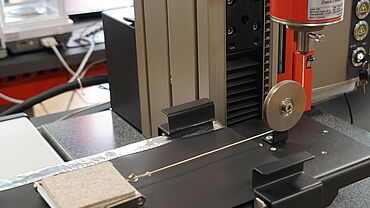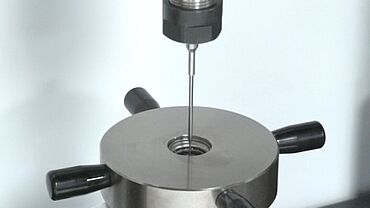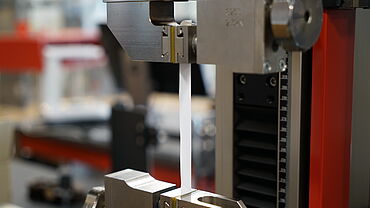 ZwickRoell testing solution
For these tests with low test loads up to 5 kN, the ZwickLine is ideal for standard-compliant tests as well as for tests in research and development. The load frame is compatible with all necessary tooling and enables quick changes between tests.
For tests requiring a temperature chamber, the Allroundline provides the required test area size to use chambers and test tools combined.