Tensile tests are performed on all foil-type materials of a battery cell. In particular, aluminum and copper films, polymer separators or protective foil materials for pouch cells for example, are tested for tensile strength and elongation. These require depending on their area of application, foils thicknesses of < 10µm and must be able to be reliably tested by materials testing machines with repeatability. Vertical alignment of the specimen, careful clamping and non-contact determination of extension via video or laser extensometer are all important factors to consider for precise determination of material properties. Special attention must be given to Lithium metal films, since their tensile strength can only be determined in an inert environment. Special protective gas chambers, specimen preparation and specimen manipulation are required.
The shells of pouch cells consist of a laminated layer composite. For the sealed seam test, these are firmly welded together to ensure the structural stability and defined seal tightness requirements of the cell. Tensile test is used to determine the maximum tensile forces.
Separator films electrically isolate anodes and cathodes while allowing lithium ions to pass through. The separator must eliminate the possibility of a short circuit for the entire service life of the cell. The puncture test is used to determine the resistance of the foil to specific indenters.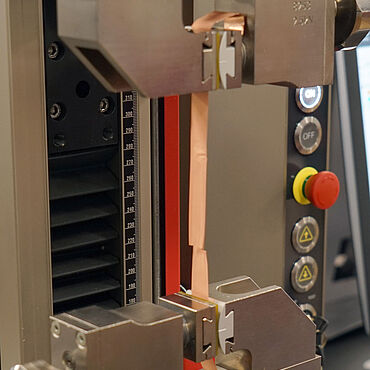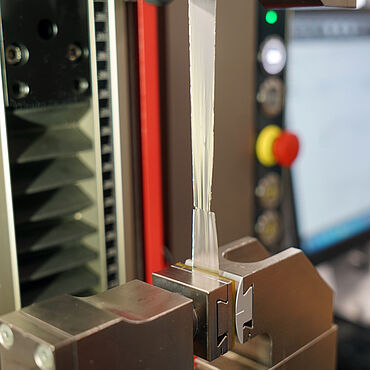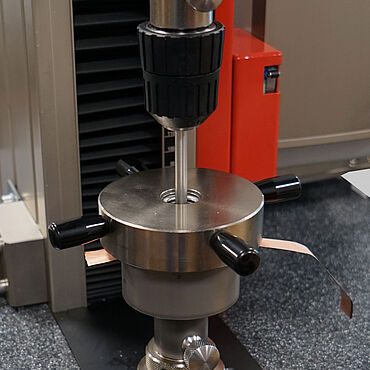 ZwickRoell testing solution